A pillow is a rectangular bag filled with fiber or feathers to give comfort to your head while you sleep. It is an essential requirement for a peaceful sleep.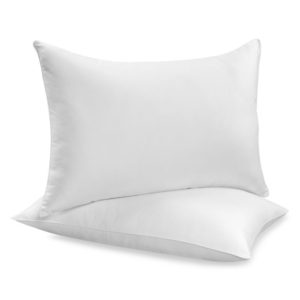 Thus Home Care 24 offers you extremely soft and comfortable pillows in various sizes and shapes, and various designs and materials to suit your health. Sizes available are 17 x 27, 16 x 24, 14 x 20 and 16 x 12
To get quotation, click here.