A small towel usually half of size of the hand towel generally used for wiping the face. A towel that fits right into your pocket.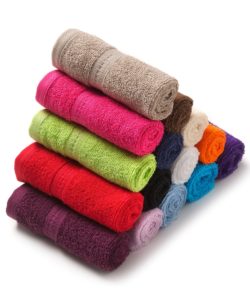 Such towels are available in vibrant range of colors, giving you daily excitement to use different towels. These towels are available in 350 gsm, 400 gsm, 450 gsm, 500 gsm, 550 gsm, 600 gsm and 630 gsm. These are available in sets of 2, 4, 6, 8 and 10.
To get quotation, click here.