A quilt is a multi-layered textile, traditionally composed of three layers of fiber: a woven cloth top, a layer of batting or wadding, and a woven back, combined using the technique of quilting, the process of sewing the three layers together.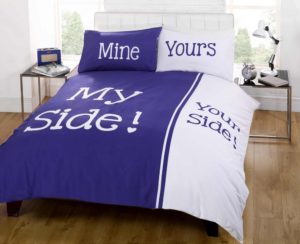 A quilt is warm. It is generally used in winter. Gives extreme comfort while you're asleep.
These are available in a variety of designs to choose from. The design can be customized on our customer's demand. Quilts are available in cotton, polyester and poly cot materials, and in 150 gsm, 180 gsm, 200 gsm, 250 gsm and 300 gsm.
To get quotation, click here.