Summers are a time when you do not really need to cover yourself with a blanket when you sleep. Yet, sleeping with the fan or AC on while wrapped in a light blanket can sometimes be the perfect solution to sleepless summer nights.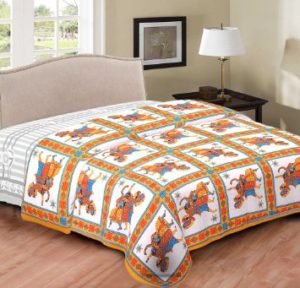 Dohars are available in a variety of designs to choose from. Designs can be customized on customer's request. Dohars are available in cotton and microfiber and in 2 ply and 3 ply suiting our customer's demand and budget.
To get quotation, click here.