Comforter is a type of bedding made of two lengths fabric or covering sewn together and filled with insulating materials for warmth. They are used year round for a comfortable sleep. Be it winter, be it summer, be it monsoon, comforters can be used while sleeping. Generally used in air-conditioned rooms.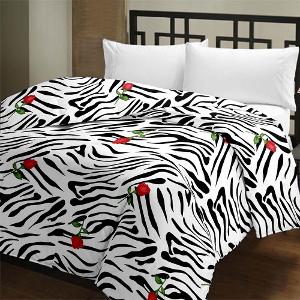 Comforters are available with us in a variety of designs and colours. Designs can also be customised according to our customer's demand. These are available in polyester, cotton, poly cot material and in 120 gsm, 150 gsm and 200 gsm.
To get an estimate, click here.