These rich and elegant looking bath towel used to dry your body after bath. These towels are designed in a way that it comforts your body while you wipe.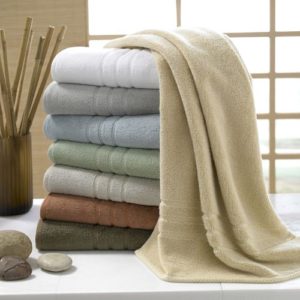 These bath towel are available in various colors and designs, giving our customers a huge range to choose from.
Available GSM in Bath Towel : –
These bath towels are available with HC24 in 350 gsm, 400 gsm, 450 gsm, 500 gsm, 550 gsm, 600 gsm and 630 gsm.
To get quotation, click here.